From Ninemsn on Thu, 24 Jan 2013 17:02:26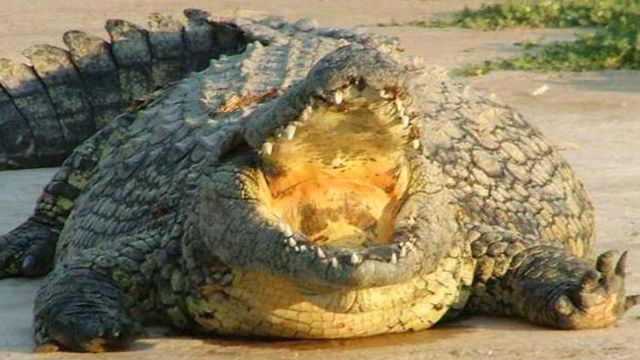 About 15,000 crocodiles have broken out of a South African farm after heavy rain forced staff to open the gates to their enclosure.
Owners at the Rakwena Crocodile Farm, in the far north of the country, reportedly opened the gates recently to prevent a storm surge after the Limpopo River rose.
Half of the runaway reptiles have now been recaptured but the remaining escapees have been spotted everywhere from local farms to school rugby fields as far as 120km away.
"There used to be only a few crocodiles in the Limpopo River," Zane Langman, the son-in-law of the farm's owner, told The Telegraph.
"Now there are a lot.
"We've been recapturing them as, and when, the local farmers phone us to tell us that there are crocodiles on their property."
He said most of the efforts to recapture the crocodiles were happening at night, when it was easier to spot their eyes shining red in the dark.
Source: The Telegraph, Fox News

Author: Alexandra Pleffer, Approving editor: Emily O'Keefe
Tags: 15000 crocodiles, 15000 crocodiles escape, 15000 crocodiles escape farm, 15000 crocodiles escaped, animal farm, Crocodile, crocodile farm, crocodile farmer, crocodiles escape, crocodiles escaped, Farm, Limpopo River, Ninemsn, Rakwena Crocodile Farm, South Africa, Storm surge, Telegraph